Global Academy of Music Education is a school of music that offers regular lessons in Western Music with a vision to enrich lives devotionally, positively and passionately through music and performance. Our mission is to spread the blossom of music education to all the diligent seekers and through it nurture the learners holistically. On these grounds, was Global Academy of Music Education founded by Rahul Menon to offer quality music education to all those who are seeking for the efficient schooling in music. Today, it functions beside Kalarikkal Temple & MRF Showroom Puthiyakavu, Tripunithura, providing students a unique ambience and individual attention to learn, perform and perfect their talents.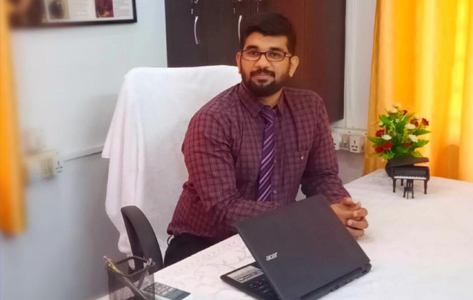 ABOUT RAHUL MENON
Rahul Menon is a professional Pianist/Keyboardist, Violinist and Guitarist. He studied his Post graduation in MBA Finance and Marketing from Sree Narayana Gurukulam College of Engineering, Kadayieruppu, Kolenchery and did his Masters Degree in M.Com Finance. Apart from Academic Education, He completed Grade 8 in Digital Keyboard, Grade 5 in Theory of Music, Grade 3 in Violin, and FC in Piano Solo from Trinity College London. He is a student to Mr.Benny Cheriyan (CODS Academy, Chottanikkara), Mr.Nissy Peter Abraham (NSS Karayogam, Tripunithura), Mr.Gopalakrishnan N (Notes n Tones Music Academy, Ernakulam), Mr. Bibi George (CODS Academy) and Mr.M.S.Viswanath (India National Youth Orchestra) who are well known Violinist and Performer in South India.
Rahul Menon is the Director and Founder of Global Academy of Music Education and has ventured into spreading the Colour and beauty of music for those who are seeking it sincerely. He is the main educator at Global Academy of Music Education, (Puthiyakavu), and he worked as the main Keyboard/Piano educator at NSS Karayogam (Tripunithura), Cods Academy (Chottanikkara), ILLAM (Eroor), Bhavans Vidya Mandir (Eroor) and Gregorian Public School (Maradu) Rahul Menon is an Architect/Interior Designer - Founder and CFO of Architecture Research and Analysis based in Cochin and Coimbatore.